Sydney and NSW Dive Sites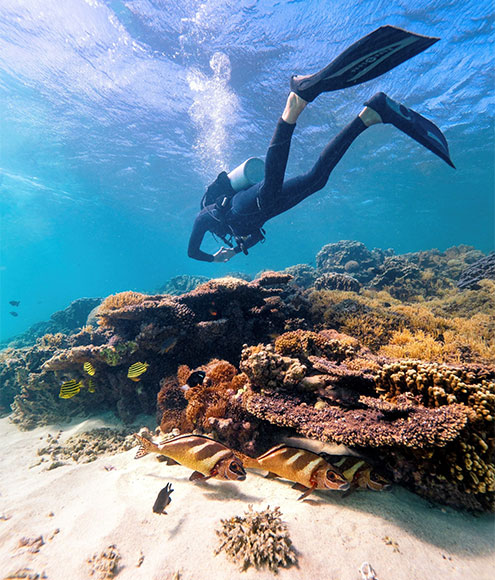 Sydney, NSW, Australia, and NSW generally, has some interesting shore and boat dive sites, most of which are part of the Great Southern Reef which is a more colourful and abundant reef ecosystem than that of the world famous Great Barrier Reef. These resources, put together by the amazing Michael McFadyen, will help you to enjoy them.
Dive Sites
Sydney and NSW Other Dive Information
The best reference book on diving in Sydney and New South Wales is:

Through extensive travelling and diving, authors Graham Willis and Johan Boshoff bring you valuable information on more than 250 dive and snorkelling spots in New South Wales. Guidelines and information on each dive destination include accommodation, facilities, travelling tips and dive conditions.
The best reference book on diving in Australia, inclusive of Sydney and NSW, is:

Dive Australia - A Scuba Divers Handbook (5th Ed)
RRP: $58.90, Our Price: $56, You Save $2.90 (5%).
Amongst many other things in this remarkable hardcover book of over a thousand pages you will find:
* 553 mono photographs
* 58 colour photographs over 16 pages
* 60 maps, and over half a million words
* state by state descriptions of over 2000 dive sites including shipwrecks, marine life and general terrain, including the type of diving available, be it from shore, boat or off (and under) a jetty, and any concerns that the diver need be aware of.