Trusted Scuba Advice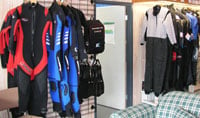 Drysuits, wetsuits and undersuits
at The Scuba DoctorOwning diving equipment represents a long-term investment in fun and safety. A good set of dive gear can last through years of diving and travel, take you to unforgettable experiences in incredible underwater environments and bring you home safely. It is important to buy the right gear for the type of diving you will do, ensure that it fits and is comfortable, be trained in its use and keep it serviced at recommended intervals.
The Scuba Doctor offers free advice to divers of all levels of qualifications on the right diving equipment to use and purchase for their particular scuba gear requirements. Whether you are a recreational diver just starting out, or a technical diver looking to "Do It Right", we have the scuba gear and diving equipment configuration advice you need.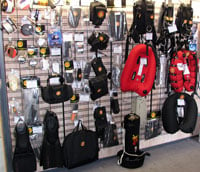 OMS in stock at The Scuba DoctorUnlike normal dive shops whose prime business is to sell you the gear they have in their store, The Scuba Doctor's interest lies in making sure you have the right gear to suit your diving, within your budget, and we will recommend the best place to buy it. Our recommendations are truly unbiased.
Scuba Buying Guides
Not sure what to choose. Well we have Scuba Buying Guides to help you how to buy and what to buy. These are extensive advice pages written by our diving professionals which offer the best advice short of contacting us by phone, email or in person at our dive shop.
Dive Gear Features You Need to Know About Before You Buy
Not sure about the key features you need to know about, and what you can ignore when buying dive gear? Then we also have the following pages to help you get to know what matters and what doesn't about the key features of dive gear.
Other Trusted Advice
Some other diving tips, tricks and warnings from The Scuba Doctor.
Once you have decided what you need, Buy Online or come by and see us, or call us on 03 5985 1700, or send an e-mail to diveshop@scubadoctor.com.au.